October 27, 2018
Halloween Huangpu Hustle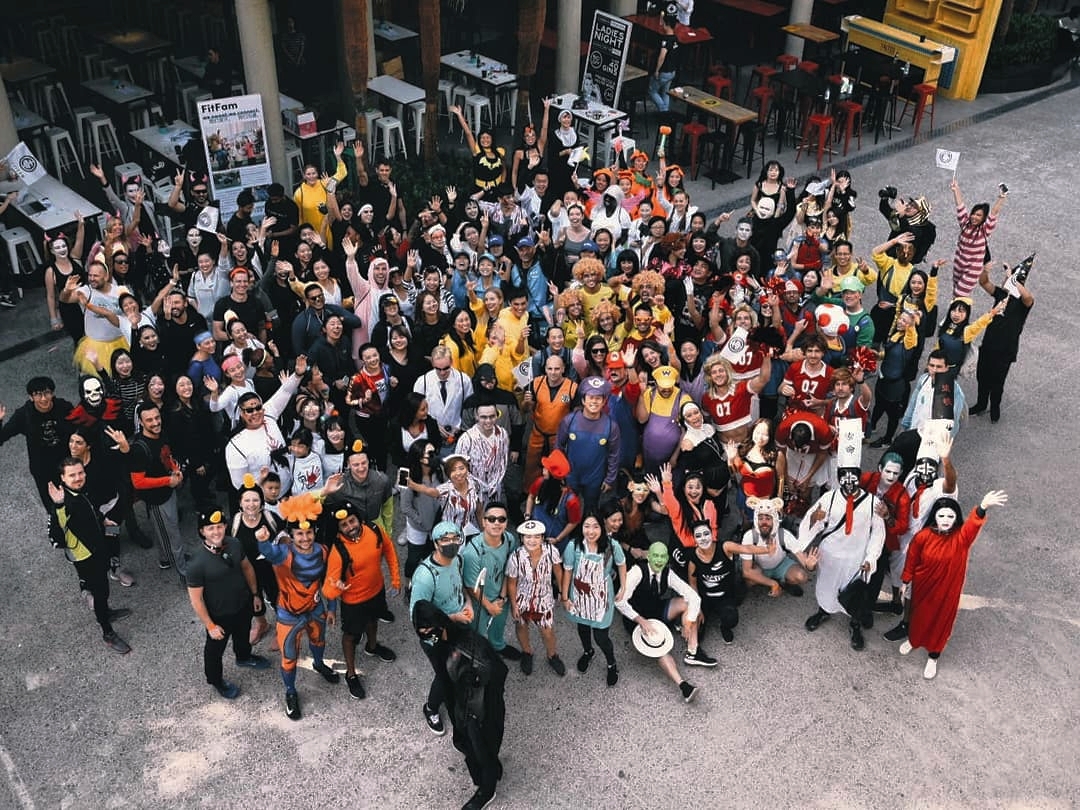 34 teams
30 volunteers
6 photographers
10 partner venues
On Saturday, October 27th, more than 150 people came together to celebrate the spookiest holiday of the year (167 if we're being specific). The costumes, the challenges, and the FitFam spirit made the 3rd annual FitFam Halloween Huangpu Hustle our best event yet.
Whether on foot or using Ofo bikes, teams traveled between FitFam and FitFam sponsor locations throughout Shanghai to complete a series of challenges and earn points along the way.
June 4 - June 16, 2018
10-Workout Challenge
2 weeks
32 locations
182 workouts
270 participants
In typical FitFam fashion, 2018 marked the second year of our annual city-wide 10-workout challenge where rules are fairly straightforward: complete 10 workouts in 2 weeks at any of our 32 available locations around Shanghai. The only caveat: participants in this challenge cannot log in more than one workout per day.
Showing incredible motivation and spirit, more than 10 teams battled it out to complete as many workouts collectively as possible, while crushing individual goals as well.
7 days
7 themed prizes
318 participants
FitFam loves to kick off a new season with a challenge. Every year, our Spring Challenge invites members and friends to complete 5 workouts in just seven days, while also building healthy eating and drinking habits into their routine.
Their response? Challenge accepted.